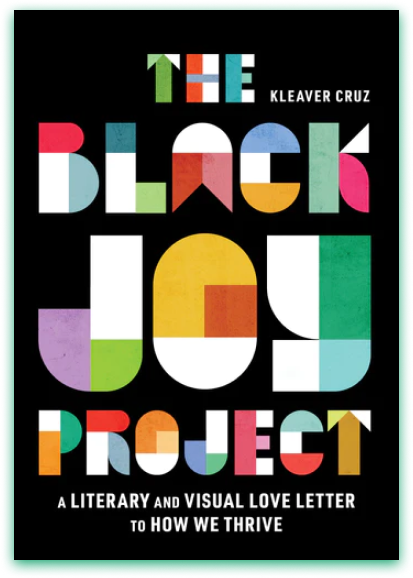 THE BLACK JOY PROJECT ®
AVAILABLE : DECEMBER 26, 2023
PREORDER NOW
Featuring 117 full-color photos and eight breathtaking essays on a force that fuels Black life all around the globe.
"A patchwork quilt of visually stunning images, captured moments of triumph, antidotes to trauma narratives and rich, ebullient emotional and verbal spice for the soul." – Michael W. Twitty, culinary and cultural historian, and author of The Cooking Gene and Koshersoul
Black Joy is everywhere. From the bustling streets of Lagos to hip-hop blasting through apartment windows in the Bronx. From the wide-open coastal desert of Namibia to the lush slopes of Jamaica's Blue Mountains. From the thriving tradition of Candomblé in Bahia to the innovative and trendsetting styles of Soweto, and beyond, Black Joy is present in every place that Black people exist. Now—at last—is a one-of-a-kind celebration of this truth and a life-giving testament to one of the most essential forces that fuels Black life: The Black Joy Project ®.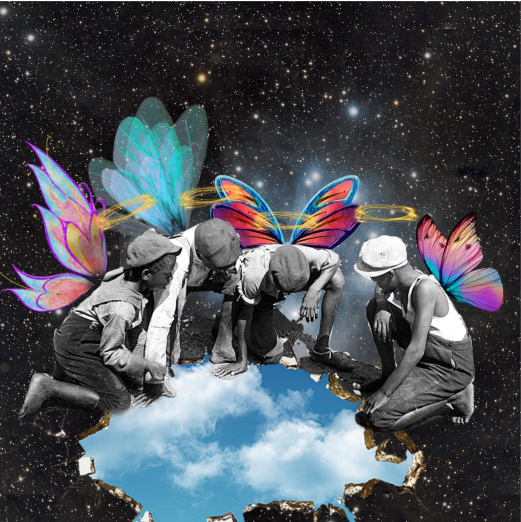 A little after Thanksgiving in 2015,
I woke up feeling like a ton of bricks were on top of me that morning. I could not get out of my bed. I laid still, heavy, wondering what was the source of my sadness. I thought about how, earlier that year, my family and I had experienced the sudden and tragic loss of my uncle Ali—may he rest in peace. I thought about how present I was for and to Black death and pain through my organizing work with various activist collectives in New York City, and the ways I felt bombarded by these things on a daily basis. By the time I woke up that morning, I had already made a commitment to not watch anymore videos of Black death and continue refusing to repost them anywhere on the internet.
I decided that my social media timelines needed some joy amidst the sharing of important information, thoughts, art, photos and videos that can be upsetting and at its worst depressing and (re)traumatizing. So, I posted a picture of my mom smiling on Facebook and asked for others to post their #BlackJoy moments. I then decided to take on a 30-day personal challenge (that I kept to myself) to share photos of Black joy. After a few weeks and a couple of moving responses, it seemed right to make this a regular installation and share it more openly. It was then that The Black Joy Project was formally born. It has been a journey of traveling and being in community with Black people in all kinds of places and contexts to understand what Black joy means to us wherever we exist in the world and how it can be a source of healing, community building and ultimately a contribution to revolutionary practices that will realize global Black liberation. Welcome!
Over the course of developing and expanding The Black Joy Project, I have crossed paths with many joy makers and outlets of joy. What better way to conjure more joy than sharing about the places where it already exists? The following is a list to browse through if you are eager to learn about more places to find joy. Make new connections with people, discover a new place, and try something new in your neighborhood. Let this list inspire you, as it has inspired me. By no means is the list exhaustive, let it serve as a launch pad. The book is a stop on this Black joy train. Keep riding, y'all!
– Kleaver Cruz
MUSIC
TBJP Book Playlist
Music has been a lifeline on the journey of writing this book and the many challenging life and world events that occurred during the process. This playlist is an amalgam of the lyrics, beats, sounds and languages that sparked joy in moments when it was most fully present and when it was hard to find at all.
Listen Now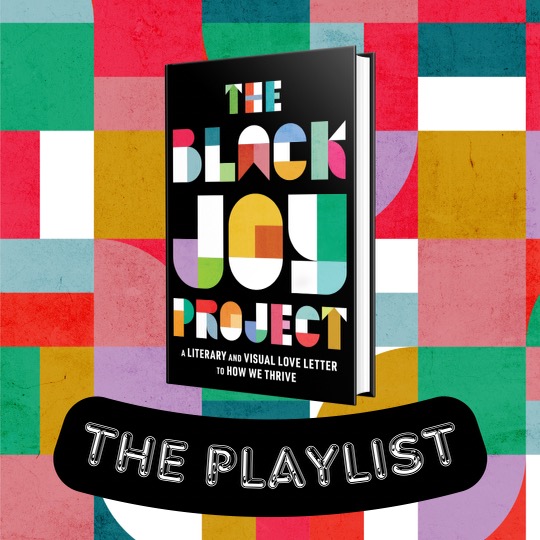 TAK-The Art Kultured | @theartkultured
A Nairobi-based art agency that amplifies the many talents of African artists. They have an incredibly insightful project called #100daysofwomenartistsea to amplify art made by women in East Africa.
View More
Back in the Days | Jamel Shabazz
A photographic documentary of the hip-hop scene in 1980s New York City before it blew up into the global multi-million-dollar industry it is today.
The Black Trans Prayer Book | Co-edited by J Mase III + Dane Figueroa Edidi
An interfaith and beyond faith collection of poems, spells, incantations, theological narrative, and visual offerings by Black Trans, Non-Binary, and Intersex people.
FESTAC '77 | Ntone Edjabe, Graeme Arendse, Ziphozenkosi Dayile, Duduetsang Lamola, Stacy Hardy, Bongani Kona, Ben Verghese, Moses März, Akin Adesokan, Mamadou Diallo, Dominique Malaquais, Terry Ayugi, Andrea Meeson, Eva Munyiri
An incredible anthology and collection of materials and primary sources related to FESTAC '77, the 2nd World Black and African Festival of Arts and Culture hosted in Lagos, Nigeria in 1977.
Forever Young: James Barnor | Edited by Renee Mussai
The first monograph of legendary Ghanaian photographer James Barnor who's work and life has spanned some of the most iconic and historic moments in Black history of the 20th century.
Justice of the Pies: Sweet and Savory Pies, Quiches, and Tarts Plus Inspirational Stories from Exceptional People: A Baking Book | Maya-Camille Broussard
Delicious recipes for with a purpose from celebrated Chicago baker and star of Netflix's Bake Squad.
Quarto de Despejo / Child of the Dark | Carolina Maria de Jesus
A seminal work in Afro-Brazilian history, de Jesus' diary entries-turned book about her daily life in a 1950s São Paulo favela changed the world forever when it was first published in 1960.
We Do This 'Till We Free Us | Mariam Kaba
A powerful collection of essays about liberation that uplifts the understanding that the power to get free is within everyday people. Kaba offers her always insightful perspective as she works through questions of freedom and how to get there.
The World According to Fannie Davis: My Mother's Life in the Detroit Numbers | Bridgett Davis
Set against the backdrop of Detroit in the 1960's and 1970's, the story of the life of a one-of-a-kind matriarch whose business in the Numbers made her daughter's dreams come true. (Source: Goodreads)
Dive in Well
A company founded by Maryam Ajayi to make the wellness space more equitable and accessible to BIPOC people. The company works with individuals and businesses with the intent to amplify people of color's voices in the world of wellness and its industry.
Drama MaMa Bookshop
This Baltimore, MD based business was borne from a healing process to work through the loss of a close friend, Alison L. Brock's shop sells beautifully crafted journals as well as host workshops for participants to create their own. dramamamabookshop.com
GetSomeJoy
A creative wellness agency that supports communities and organizations with joy-flavored trainings and experiences. www.getsomejoy.com
The Ivorys
A passion project turned clothing and apparel brand led by Brittany and Rashaad Dixon made to inspire.
Most Incredible
Most Incredible is a New York and Chicago-based creative studio aimed at celebrating and commemorating the artists and moments that continue to elevate and define hip-hop culture – through LEGO. mostincrediblestud.io
Rayo and Honey
Owner and artist, Roachele Negron transforms phrases from literature, affirming quotes, and pop-culture references that inspire her, into hangable and wearable artworks. Rayoandhoney.com
The Sable Collective
A Philadelphia-based boutique curated for Black women to explore their narratives of joy, beauty, and wellness.
Shoppe Black
A trusted hub and resource for all things Black-owned created by Shantrelle P. Lewis and Tony Lawson.
Slay
A full-service strategy and creative marketing agency as well as production company that specializes in (though not limited to) creating web-series, movies, shorts and other forms of media for and by Black queer and trans artists.
Slick
A power tool for black and queer creatives. Founded and led by Ricky Davii
Yaya
A creative studio that provides decolonized learning and creative development for makers, creators, and organizations across Black and indigenous diasporas.
Zambo Aroma
A Black-queer owned and New York City-based shop that specializes in crafting herbal infused, all-natural body care products as well hosting events for the community.
Summer of Soul | Directed by Ahmir "Questlove" Thompson
Over the course of six weeks in the summer of 1969, just one hundred miles south of Woodstock, The Harlem Cultural Festival was filmed in Mount Morris Park (now Marcus Garvey Park). The footage was largely forgotten–until now. SUMMER OF SOUL shines a light on the importance of history to our spiritual well-being and stands as a testament to the healing power of music during times of unrest, both past and present.
The Black Power Mixtape 1967-1975 | Directed by Göran Olsson, IFC Films
The film mobilizes a treasure trove of 16mm material shot by Swedish journalists who came to the US drawn by stories of urban unrest and revolution. Gaining access to many of the leaders of the Black Power Movement—Stokely Carmichael, Bobby Seale, Angela Davis and Eldridge Cleaver among them—the filmmakers captured them in intimate moments and remarkably unguarded interviews.
Moonlight | Directed by Barry Jenkins, A24
A moving film that chronicles the life of a young black man from childhood to adulthood as he struggles to find his place in the world while growing up in a rough neighborhood of Miami.
Rafiki | Directed by Wanuri Kahiu
Bursting with the colorful street style & music of Nairobi's vibrant youth culture, RAFIKI is a tender love story between two young women in a country that still criminalizes homosexuality.
The Wiz | Directed by Sydney Lumet
A 1978 classic film and re-imagining of The Wizard of Oz through a Black cultural lens. Starring Michael Jackson, Diana Ross, Ted Ross and Nipsey Russell.
Spiderman: Into the Spider-Verse | Directed by Phil Lord and Christopher Miller
In this epic animated film we are introduced to Miles Morales, the Spider-verse's first Afro-latinx Spiderman and his journey to becoming the iconic superhero.
Breathing Black | Directed by Tina Canady
An exploration of the roles of Black joy, healing and breath in the lives of Black Baltimoreans filmed in the wake of the murders of George Floyd and Breonna Taylor.
African Voices Magazine
A not-for-profit cultural arts organization dedicated to fostering cultural understanding and awareness through literature and the arts. Established in 1992, African Voices publishes a quarterly literary magazine and sponsors literary readings, art exhibitions, writing workshops and community programs.
AfroResistance | Bronx, New York
A community-based organization that addresses the diverse political, economic, and cultural needs of the growing Latinx and Caribbean populations in the United States, with a special emphasis on African Descendants and Indigenous people.
www.afroresistance.org
Alma Preta Jornalismo | São Paulo, Brazil
A journalistic firm and key outlet specializing in issues of race in Brazil via reports, analyses, event coverage, opinion articles and other journalistic content in textual and audiovisual format.
The Black Feminist Project | Bronx, New York
Its mission is to enrich the lives of, restore agency, justice, joy, and health to Black Womxn, girls, and non-men, often referred to as marginalized genders or MaGes and the children they care for—with an emphasis on mother-led families. www.theblackfeministproject.org
Black Joy Parade | Oakland, California
A hyper-positive non-profit that celebrates the Black experience and community's contribution to history and culture with its signature parade and celebration, partnerships, and events. www.blackjoyparade.org
Black Veterans Project | U.S.
An organization committed to elevating public education around the unique history of Black veterans in the United States.
BEAM (Black Emotional and Mental Health Collective) | U.S.
A national training, movement building, and grant making institution that is dedicated to the healing, wellness, and liberation of Black and marginalized communities.
The Black Archives | Amsterdam, The Netherlands
The Black Archives is a unique historical archive for inspiring conversations, activities and literature from Black and other perspectives that are often overlooked elsewhere. It also documents the history of Black emancipation movements and individuals in the Netherlands.
www.theblackarchives.nl
Black Cultural Archives | London, UK
A groundbreaking institution in London's Brixton neighborhood that aims to collect, preserve, and celebrate the histories of people of African and Caribbean descent in the UK
The Black Feminist Project | Bronx, New York
Its mission is to enrich the lives of, restore agency, justice, joy, and health to Black Womxn, girls, and non-men, often referred to as marginalized genders or MaGes and the children they care for—with an emphasis on mother-led families. www.theblackfeministproject.org
Black Joy Parade | Oakland, California
A hyper-positive non-profit that celebrates the Black experience and community's contribution to history and culture with its signature parade and celebration, partnerships, and events. www.blackjoyparade.org
Black Veterans Project | U.S.
An organization committed to elevating public education around the unique history of Black veterans in the United States.
Black Trans Femmes in the Arts | US-based
A community-based arts organization that builds community and mobilizes resources to support Black trans femme artists (artists who were assigned male-at-birth and now identify somewhere underneath the femme umbrella). www.btfacollective.org
Blak Dot Gallery | Naarm (Melbourne), Australia
The leading gallery for contemporary First Nations art in Australia. Blak Dot Gallery was established in 2011 as a contemporary First Nations artist-run space to showcase contemporary artworks from world Indigenous cultures.
Bondfire Radio | Brooklyn, New York
An interactive live stream network providing a unique blend of entertainment and valuable information for its listeners led by Keisha "TK" Dutes + Conscious Walker.
Coletivo Kilomba (Kilomba Collective) | United States
A collective dedicated to centering the perspective and realities of Black Brazilian people, especially Black women, and girls in their multiple identities, as well as connect with other Black women's movements in the African Diaspora. www.kilomba.org
EveryBlackGirl, Inc | Columbia, South Carolina
A South Carolina-based organization focused on and committed to creating a world where every Black girl can thrive.
The Free Black Women's Library
The Free Black Women's Library is a social art project, interactive installation and book collection that celebrates the brilliance, diversity and imagination of Black women and Black non-binary authors. The library features four thousand books written by Black women, as well as workshops, readings, story circles, performances, cultural conversations and a monthly reading club.
Marsha P. Johnson Institute | US-based
Named after the iconic activist, MPJI is an organization with a mission to protect and defend the human rights of BLACK transgender people by organizing, advocating, creating an intentional community to heal, developing transformative leadership, and promoting our collective power.
Muñecas Negras RD | Dominican Republic
An initiative to empower Black women and girls via Black doll-making and self-esteem workshops facilitated by local Black women and activists.
PRIM | UK
A digital platform for storytelling; born out of not seeing enough Queer Black stories and stories, in general, of people of Black ancestry. The focus is to make stories by African, Caribbean and Afro-Latinx fam available and readily accessible. https://prim.black
Sankofa Village Community Garden | Pittsburgh, PA
Led by Master Gardner Vicky Ayanna Jones, this initiative aims to teach young people in the Homewood neighborhood of Pittsburgh. The initiative is intended to address issues of a food apartheid as well as train folks on techniques of self-sustainment.
Soul Fire Farm | Grafton, NY
An Afro-Indigenous centered community farm committed to uprooting racism and seeding sovereignty in the food system. Its programs reach over 160-thousand people a year. www.soulfirefarm.org
Still Nomads | Melbourne + Sydney, Australia
A creative research platform focused on African black art based on Wurundjeri + Boonwurrung + Darug lands.
Weeksville Heritage Center | Brooklyn, New York
An historic site and cultural center in Central Brooklyn that uses education, arts and a social justice lens to preserve, document and inspire engagement with the history of Weeksville, one of the largest free Black communities in pre-Civil War America. www.weeksvillesociety.org
AfroQueer
A platform all "about queer Africans living, loving, surviving and thriving, in the African continent and its Diaspora."
Black in the Garden
A celebration of Black experiences in the garden at the intersection of Black culture and horticulture. Hosted by Cola B. Tawkin.
The Cheeky Natives
A Black literature podcast and platform focused on archiving and amplifying Black stories. Hosted by Dr. Alma Nalisha and Letlhogonolo Mokgoroane.
Girl Down Podcast
Hosted by Aeon, a Black trans woman in the DMV area, as she unpacks the uncertainty of her 30s one episode at a time. Aeon frames her experiences through a Black fat queer transfeminist lens.
Oroko Radio
A not-for-profit independent internet radio station based in Accra, Ghana that aims to connect, inspire and empower through conversation, collaboration and community.
Radio Caña Negra
Hosted by Janvieve Comrie, Dash Harris and Evelyn Alvarez who engage in critical conversation "with the sharpness of a machete and the sweetness of cane sugar" focused on Black Latin American experiences.
Tea with Queen + J
"Two womanist race nerds dismantling white supremacist patriarchal capitalism over tea!"
Ursa Short Fiction
A platform dedicated to celebrating outstanding short fiction, with an emphasis on spotlighting underrepresented voices.
Black Queer Joy | @blackqueerjoy (Instagram)
A platform dedicated to amplifying the joy of Black queer folks. Founded by Dalila Ali Rajah
Black Men Smile | @blackmensmile (Instagram)
An apparel and programming platform to amplify and celebrate the way Black men see themselves.
E.N.D. - Every Nigga Deserves | @everyniggadeserves (Instagram)
Moyo Afrika
A digital platform created to showcase, empower and connect Africa to the world, Africans in Diaspora, our culture, lifestyle, entertainment and everything that keeps the heart of Africa beating.
UK Black Pride
Europe's largest celebration for LGBTQI+ people of African, Asian, Caribbean, Latin American and Middle Eastern descent. In additional to the annual event, they promote and advocate for the spiritual, emotional, and intellectual health and wellbeing of the communities they represent.